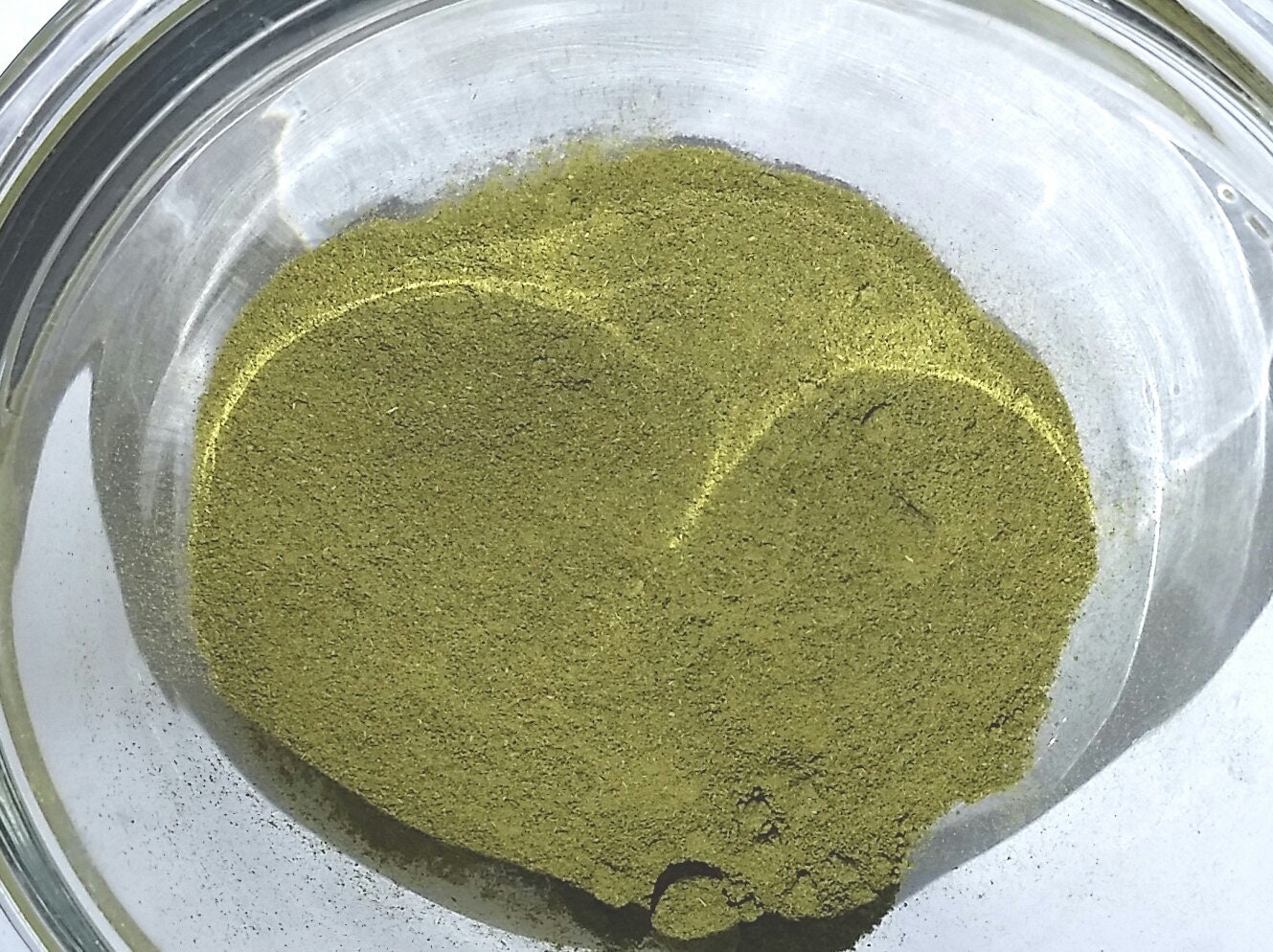 1 LB Bulk Organic Pure Stevia Powder Sweetener, No dyes, no preservatives. Dried from leaves. All natural unbleached
$20.59
Details
we grind fresh so this is not a fine powder but a mix of ground and powdered whole leaf stevia.
We highly suggest getting acquainted with this type of Pure real Stevia, if you are used to buying the grocery store bleached kind, this is nothing like it. You will need a Muslin bag that we sell to steep in in your tea as it floats. This is a leaf, all natural and UNPROCESSED. We can not accept refunds since this is a food item so if your not familiar with it you may want to buy a smaller portion such as 1 oz to start and make sure it is what you are looking for.
Used for centuries to sweeten drinks and foods. Add to coffee while its brewing. Stevia leaves are said to be from 30 to 300 times sweeter than sugar * though the amount of sweetness varies from leaf to leaf and plant to plant. It is touted as a natural alternative to artificial sweeteners. To date, chemical analysis and studies show that the leaf adds no calories, has no harmful side effects and is more palatable with less aftertaste than any artificial, chemical sweetener. Great in teas, drinks, cereal, cookies and pies.
Fair trade item

This is the actual leaf made into a powder. For this reason you will need to us different amounts then you would the liquid or white powder. Stevia leaf may be used in cooking and baking. Two tablespoons of Stevia leaf powder = one cup of sugar in sweetening power.
You must use a steeping tea bag for drinks this does float and will not dissolve in a beverage since it is all natural undyed, unbleached leaf powder
We will refund any shipping overages
Here is another way to use dried Stevia
Use dry stevia leaves to make a syrup for sweetening beverages, sauces or other syrups. Add one cup of warm water to one-quarter cup of fresh, finely crushed stevia leaves. Put the mixture in an airtight container and allow it to set for 24 hours before straining the leaves from the mixture. If desired, you can cook the strained mixture on low heat, reducing it to a more concentrated syrup. The syrup should last for several years, if kept in an airtight container in your refrigerator.
Payments
Credit cards or Paypal accepted.
Shipping from United States
Will ship within 3 days only to address posted to etsy. Unless it's a pre order.
I highly recommend getting shipping insurance. We DO NOT refund or replace lost or stolen or misplaced packages.. It is only $0.80 for protection of up to $100. This shop only makes refunds if the shop makes an error. Protect your purchase/s. If you order using priority you don't have to buy insurance it automatically comes with priority.

Items are shipped via USPS. I do not send packing slips, unless one is requested.
Returns & Exchanges
I don't accept returns, exchanges, or cancellations
But please contact me if you have any problems with your order.
Returns and exchange details
Your satisfaction is our first priority if we made a mistake. If it is a food product we can not accept returns but we are willing to meet you half way and refund your money less shipping but only with purchases of items smaller than 4 oz or less. We highly recommend starting with small quantities to make sure you like it.
Additional
We try to remember use our boxes and we recycle. We are a waste free company.